Pancake Day race success!
February 22nd 2023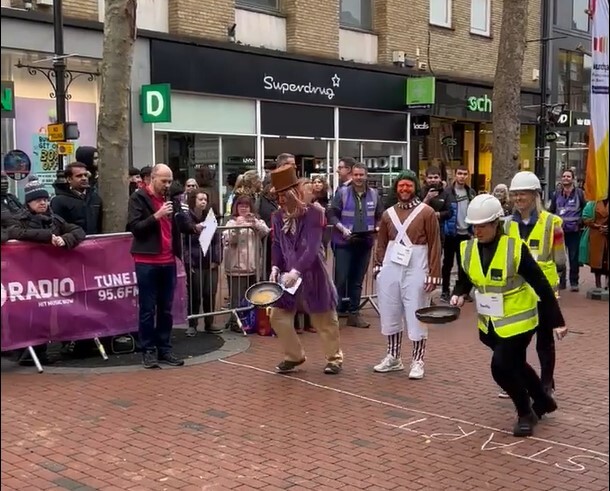 The team had a great day out racing for Launchpad on Pancake Day
While we didn't win the race, we did nab the prize for Best Fancy Dress and won Cocktails for four at High Spirits.
With over £7,900 for people who are homeless or at risk of becoming unhoused, it was a great day out for a great cause.
Thanks to everyone who came and showed support!