Is Abingdon a nice place to live in Oxfordshire for families?
November 13th 2023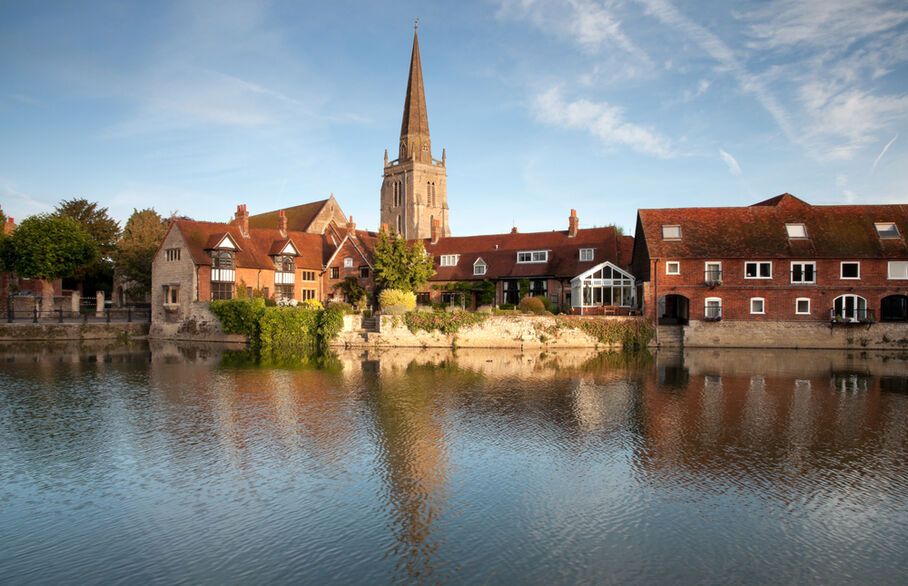 Nestled between Oxford and Didcot in Oxfordshire's Thames Valley, this vibrant market town boasts a rich history and array of attractions that's perfect for young families and people looking to move away from the fast pace of the city.

What are Abingdon's transport links like?
While the actual town of Abingdon doesn't have a train station, the conveniently located Radley station is only two miles away from the town centre. Managed by Great Western Railway, the station offers an hourly service between Didcot Parkway and Oxford, which is handy for any commuters.
Abingdon is on the A415 between Dorchester and Witney, adjacent to the A34, linking it with the M4 and M40. It is a 20-minute drive away from Oxford via the A34, and just under 2 hours to the city centre of London via the M4. The nearest airports are Heathrow, at just over an hour away, and Gatwick, at just under 2 hours away.

Are there any good schools in Abingdon?
There are a number of highly rated schools in and around the Abingdon area rated Good and Outstanding, including Thomas Reade Primary School, Caldecott Primary School, Our Lady's Abingdon, and Abingdon and Witney College.
There are also a number of excellent higher nearby higher education options, with prestigious institutions like Oxford University and Oxford Brookes only 20 minutes away.

What is there to do in Abingdon?
Abingdon offers a delightful range of activities and attractions for residents and visitors alike. The town's bustling high street is home to a variety of independent shops, as well as a weekly market that has been running since 1556. There are also a number of well-regarded restaurants, pubs and cafes in the area, including Dorindo's, The Barns Café, and the Nags Head.
In terms of outdoor activities, Abingdon is nearby the River Thames which means you can enjoy picturesque riverside walks and watch pleasure boats pass through Abingdon Lock, the oldest surviving lock chamber in the UK.

What are the house prices like in Abingdon?
According to Rightmove:
'Properties in Abingdon-on-Thames had an overall average price of £401,293 over the last year.
The majority of sales in Abingdon-on-Thames during the last year were semi-detached properties, selling for an average price of £403,447. Terraced properties sold for an average of £349,110, with flats fetching £241,842.
Overall, sold prices in Abingdon-on-Thames over the last year were 11% up on the previous year and 15% up on the 2020 peak of £349,399.'

If you're interested in moving to Abingdon, check out all the properties listed in the area, and contact our local branch for more information.