How many houses could all the Halloween pumpkins buy?
October 28th 2021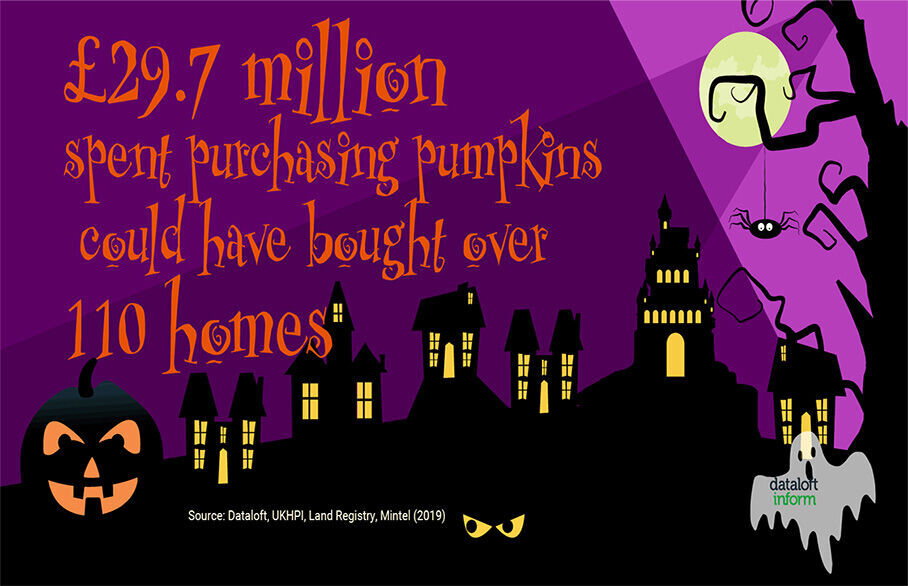 It's Halloween week and across the UK and whether you're celebrating or not - it's now big business in the UK
It's estimated at least £474 million is spent celebrating All Hallows Eve, the equivalent to 1,794 average priced homes.
And it's thought £29.7 million of that is the cost of purchasing pumpkins, enough to buy over 110 homes!
Of course most of us will only be spending around £10-£20 and a lot of fun will be had by a lot of children celebrating this spooky day.
For the superstitious among us, 7,361 homes have been sold over the past year bearing the number 13, the average price of such properties a lucrative £321,676.
However there are a huge number of streets that don't even have a number 13!
Spooky property addresses across the UK include The Witches Cauldron, Spider Web Cottage, Broomstick Corner, Cackle Street, Hell Wath Grove, Coffin Close, Bat Gardens and Dark Lane.
If you are thinking about a property move - to number 13 or perhaps not, contact your local branch who will be happy to help.