Expected base rate interest rise impact on mortgages
November 10th 2021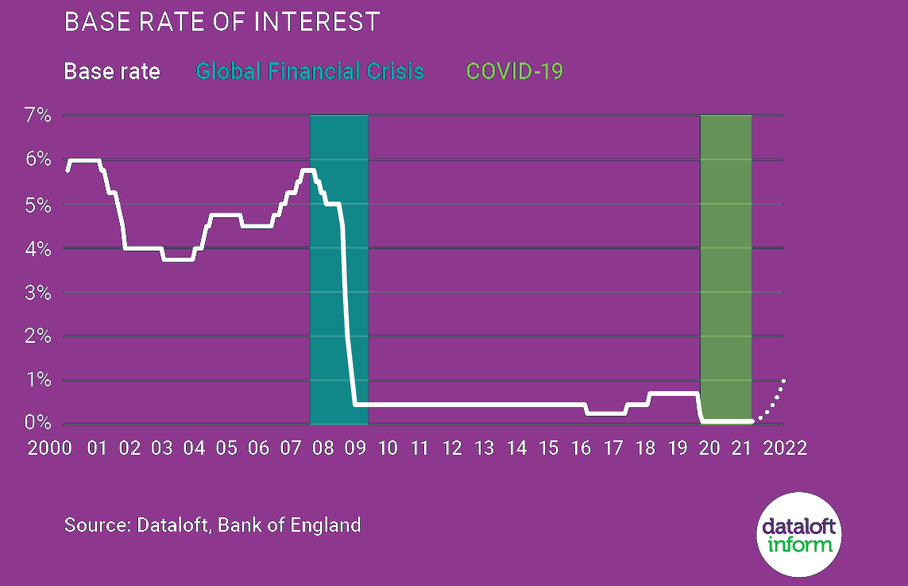 Base rate of interest expected to rise soon but will remain low by historic standards.
The base rate of interest is set to rise in the 'coming months' as the Bank of England acts to control the UK economy.

• The Bank voted to keep the base rate at its historic low of 0.1% in November, but with inflation at 3.1% and predicted to rise to as much as 5% in the first half of 2022, a rise is likely.

• Any rise will impact mortgage borrowing costs, although with an estimated 80% of borrowers on fixed rate deals, no significant adjustment to the housing market is anticipated in the short term.
• Compared to the Global Financial Crisis in 2008/09, when the base rate was often in excess of 5%, the rate by the end of 2022 is expected to be a maximum of 1%.

• Raising the base rate encourages people to save, not spend. This should slow the increase in prices of household goods.
Source: Dataloft, Bank of England
Do you need to review your mortgage?
Davis Tate have partnered with Embrace Financial Services to provide you with access to expert mortgage and protection advice that is tailored to your needs. They have access to the latest current offers from a wide range of well known providers to find you the best mortgage for your requirements.
Book your appointment with a Financial Adviser