Everything landlords need to know about the planned EPC reforms
July 25th 2023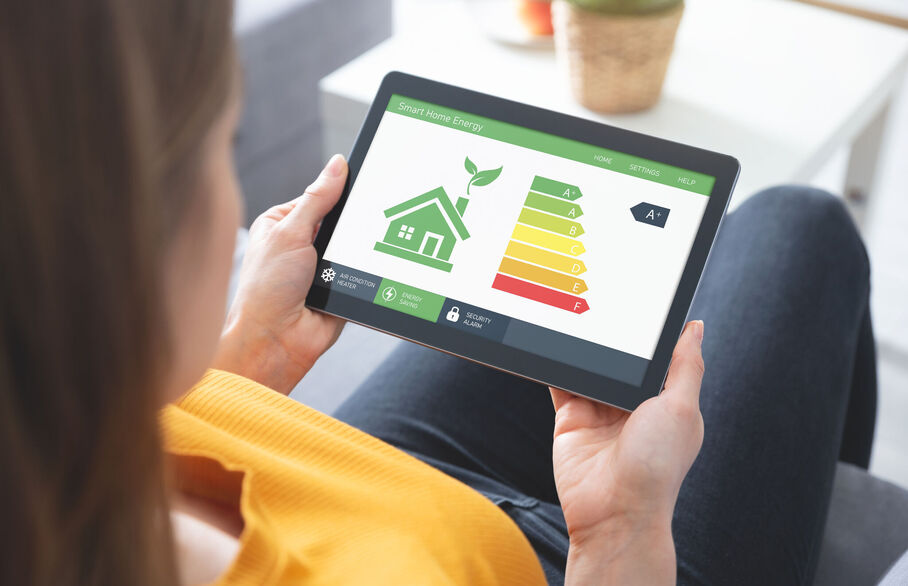 There has been a lot of news lately regarding the upcoming EPC reforms and the timetable for the increase in the minimum energy efficiency standard for rental properties.
We've rounded up all the questions you may have about the upcoming change so that as a landlord you'll be as prepared as you can be.

What does EPC stand for?
EPC stands for Energy Performance Certificate and is an assessment of a property's energy efficiency. It will give an energy efficient rating between 'A' and 'G', with 'A' being the most energy efficient and 'G' the least.

What does an EPC assess?
An EPC assesses the energy efficiency and environmental impact of the property, as well as energy use, heating, lighting, carbon dioxide emissions and hot water per year, along with the estimated potential cost of each.
The assessment will also suggest ways to improve the property's energy efficiency, from small changes such as replacing the light bulbs and sealing small draughts, to installing solar panels on the roof.

Do landlords need an EPC?
It is a legal requirement for landlords to have an up-to-date Energy Performance Certificate. These are valid for ten years, and can be used over multiple tenancies during this period.

What happens if a rented property doesn't have an EPC?
If you are found renting a property without a valid EPC, your local authority may serve you a fine of up to £5,000. You also cannot serve a Section 21 notice without a valid EPC, a copy of which you must provide to your tenant.

What are the current EPC requirements?
As of April 2023, all private rental properties have to have a minimum EPC rating of at least an 'E', and it is an offence to continue to let properties that don't meet this minimum energy efficient standard.

What are the proposed EPC changes?
The government has proposed further EPC changes by raising the minimum energy efficiency standard from 'E' to 'C' for private rental properties. Initially tabled for 2025, it has been suggested by Housing Secretary Michael Gove that this could be pushed back to 2028.

How do I meet the minimum energy efficiency standard?
The easiest way to meet the minimum energy efficiency standard is by following the recommendations on your EPC. While it's not guaranteed that you'll reach a 'C' rating by completing these recommendations, it is the most likely way to reach it, especially if you work with contracted specialists.

Are there any exemptions to the new EPC rules?
There are some situations where you will not be fined for failing to reach the minimum energy efficiency standard:
If as a landlord you cannot get approval to make the changes from the mortgage lender
Carrying out the changes would devalue the property by 5% or more
The recommended works were carried out and they did not change the EPC rating
If your property is a listed building and the changes would alter the character or appearance of the property, or if your listed building is exempt from EPC in the first place
Helping you through legislation changes is one of the things we offer as part of our Fully Managed landlord service. Get in contact with our Property Management team to find out more.
The information contained within was correct at the time of publication but is subject to change.