Are your parents looking for pastures new after lockdown?
October 8th 2020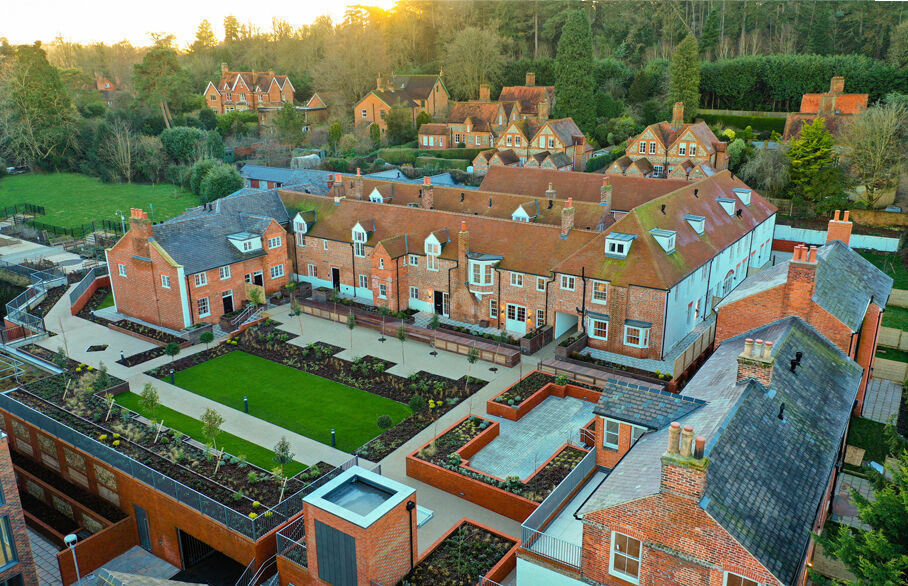 Wanting your parents closer to you as they enter their retirement years? Perhaps looking after your parents in lockdown has made you consider where they live in relation to you. With many people retiring earlier and living longer, having your family nearby for companionship, support and to be closer to the grandchildren could be the answer.
There's lots of options out there. Are they downsizing and moving to a new area or looking for a purpose built development with like minded people of a similar age?House building trends are changing and developers recognise that people are yearning for a 'community feel' to share with friends, and are using their properties as a base whilst spending their leisure time on holidays and day trips. Developers are also building homes exclusively for over 55s that offer everything they need as they start their retirement; modern appliances, sleek finishes, landscaped gardens and excellent security measures.
So, if your parents are retiring or looking to get something different out of their property, then it may be time for a house move. Here are our top tips for supporting family members with choosing their new home:
How much space is needed?
Have you and your siblings flown the nest? Perhaps you're raising a family of your own, which means your parents' home feels too large for them now. Although it's hard to let go of the family home, where cherished memories are held, it's worth looking at other options. Smaller sized houses are ideal when there's a change in needs, and it means less housework! What's more, developments often have landscapes gardens, so there's no need to spend time and energy on gardening to get a beautiful outdoor space.
Location matters
If you're feeling like your parents should be nearer to you, location is everything. Perhaps you'd feel happier knowing that your loved ones are settling in a tranquil countryside retreat, or maybe you're considering nearby amenities, such as shops and GP practices, to make their lives easier. You can get a great feel for the area by spending some time in the community with your family, and making connections with local residents.
Feeling safe
It's a great feeling knowing that your family are safe in their home, which is why it's important to consider developments with extra security measures in place. When properties are specifically designed for those in retirement, a sense of community is guaranteed, as well as safe and accessible communal areas. Gated access, video entry systems and fire/smoke alarms are all important features, and some sites also offer alarm cords. Additionally, a lot of developments employ 24-hour care staff or daytime wardens to help with household tasks if needed in later years, giving you greater peace of mind when it comes to thinking about your loved ones' needs.
Local area and things to do
What's important to your parents in retirement? Are they mostly outdoorsy people and would prefer close access to the countryside or beach? Perhaps they're more into culture and would like to be close to historical monuments and places to visit. Will they be travelling by car or public transport? If they have hobbies - are there any local facilities or clubs nearby? It's best to really research an area before they move to it so they know they've found somewhere they can stay for the longer term.
Decision time
Once they've created their requirements list and checked out suitable locations, it's time to make a decision! Be ready to support them through putting their home up for sale and looking forward to the future. It's difficult to let go of so many memories, but a new home is a new opportunity for everyone. An opportunity to declutter, find a new decorating style and find new places to go.
If your parents are looking to downsize to a peaceful location that's still within walking distance of the beautiful Henley-on-Thames, then Laureate Gardens could be the perfect option for them.
This unique and historic development consists of 34 predominantly Grade II listed, 2 and 3 bedroom homes, conveniently tucked away close to the town centre. Laureate Gardens also includes high quality bespoke kitchens and bathrooms, secure underground parking and handy nearby amenities. Waitrose is just 300m away.
If you and your family are interested in finding out more, please call us to discuss your requirements and book a viewing on 01491 412345