Virtual property tours for your home
February 9th 2021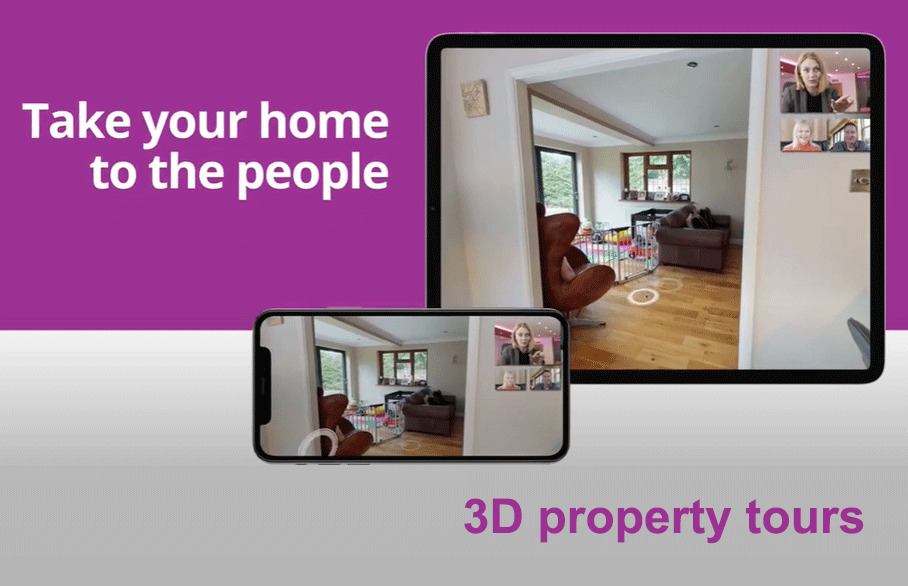 Our virtual property tours with GotoView are a great way to offer potential buyers the chance to view your home in detail without having to be there in person.
Using immersive 3D scans and encrypted video communication our virtual property tours can be viewed from anywhere via mobile, tablet or desktop.
Without leaving their front room, buyers are able to explore your home and see if it is one they could see themselves living in. Saving on unnecessary travel and keeping physical viewings to the ones that have the potential to buy.
Since offering virutal property tours for all our properties, we have saved over 600 journeys for first time viewings.
See what Local Director Richard Sutton has to say,
"So far this year, GotoView has saved us more than 600 first physical viewings. That's 600 times we have been saved from going on a wasted journey! We recently also had a buyer who had been resistant to doing a hosted virtual viewing initially, he couldn't understand why we couldn't just send the showcase out to him, however he completed the GotoView feedback form straight after our viewing with the following; "Excellent service by the way – liked this way of doing the initial viewing. No other agent has offered me this."
Find out more:
With this greater reach you can achieve more viewings and enquiries, more feedback and more meaningful second physical viewings.
For your faster, simpler and more convenient way to sell your home contact us for your home valuation.
Benefits of a virtual property tour
First viewings are quick and easy as potential buyers and tenants can virtually visit your property from the comfort of their homes through their phones or PCs.
The virtual tour gives a real feel of the flow of the property as well as allows viewers to zoom into areas of interest around the property that may be missed in standard photographs.
Your property always looks it's best so no need for those frantic house tidy ups.
Many tenants are happy to sign a tenancy based on the quality of a 3D property tour.
A virtual first viewing will reduce the number of people who are in your property at the moment.
Viewers who do visit your property are much more engaged which should increase the likelihood of an offer.
Virtual viewings open your property up to a wider buyer or tenant audience with the potential for the property to be viewed from anywhere in the world.
Updated December 2021