What experts predict for the property market in 2022
October 4th 2021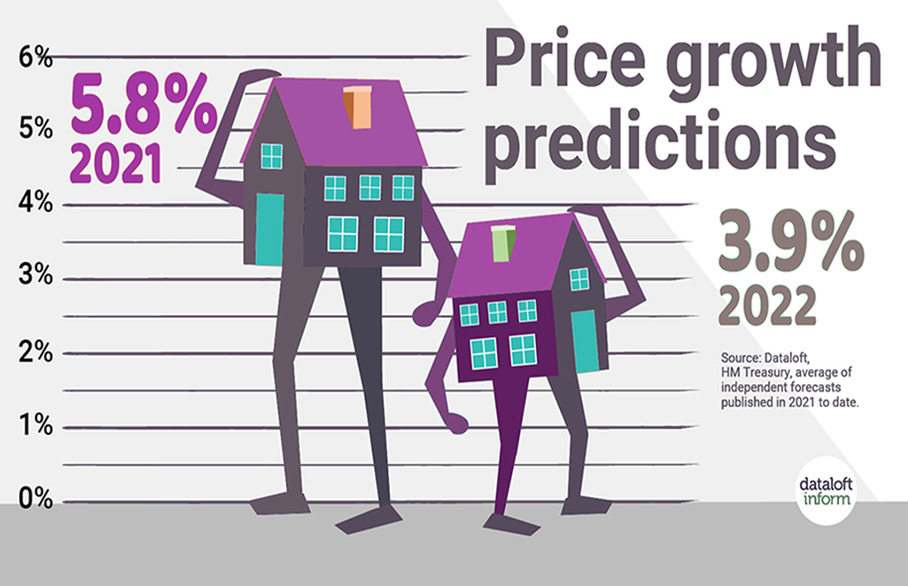 Whilst property continues to rise in value, many people are wondering what will happen to the property market and if this increase in prices and houses sales will ever slow.
Where will 2021 end up?
An average of independent forecasts predicts prices will end the year 5.8% higher than at the start.
Whilst the market has slowed from the sales volumes that we saw in May and June, the search for space continues to drive demand. Many people are still working from home post the main Covid-19 lockdown period and will continue to do so.
So what about 2022?
Properties continue to sell quickly and the majority of agents expect prices will continue to rise over the next 12 months, according to the latest survey by RICS.
An average of independent forecasts produced to date in 2021 suggests prices will rise by 3.9% over the course of 2022.
Source: Dataloft, HM Treasury, average of independent forecasts published in 2021 to date.
If you're thinking of selling your property or are just after some advice on where to start then book some time with our team today and we can get you started.